Blog
Why Some Gourmet Wood Fired Ovens are Better Than Others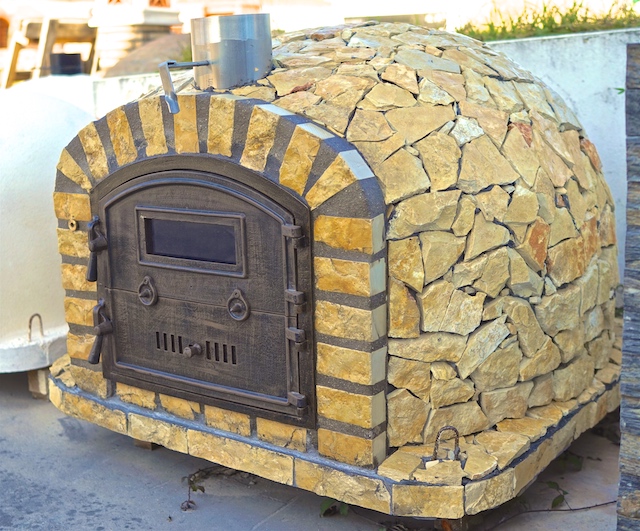 When it comes to wood fired ovens, there's a myth we'd like to bust: these ovens don't just cook pizza!
Whilst everybody thinks of delicious mouth-watering pizza when they hear the words 'wood fired', it's worth noting that you can also cook many other dishes, including roasts, bakes, stews and bread.
Our range of gourmet wood fired ovens are all-purpose appliances that are perfect for everyday cooking. The Etna range is not only eye-catching but capable of cooking just about anything, including Christmas lunch. There's even the option of adding our specially-designed rotisserie set.
Gourmet wood fired ovens are more affordable than you may think. The range starts with the Etna 100 from around $1745. Handmade and completely finished and ready to use, this beautiful oven can stand alone or be integrated into your outdoor kitchen or barbecue area.
Gourmet Wood Fired Ovens
Interestingly, many Aussies are now replacing their traditional barbecue with a gourmet wood fired oven because its more versatile and they get more use out of it.
The Etna 100 is supplied in white but, if you're colour-matching, we can supply acrylic outdoor paint for you to personalise your oven.
One of our newest models is the stunning Etna Pietra, which comes finished in natural Portuguese stone. As you can imagine, availability is limited on this very special appliance.
The secret to success with gourmet wood fired ovens is the heat retention. This is probably the most important aspect and not all pizza ovens offer this. All our wood fired ovens offer excellent heat retention and the Etna Pietra tops the list with that extra layer of stone.
For larger families and those who love to entertain, the Etna 120 is perfect. Offering a generous 100cm of cooking space, it can fit four large pizzas or four large oven dishes at once. Everyone will want an invitation to dine at your place!