Blog
More than wood fired pizza
When talking about wood fired ovens, many people relate to good pizza only. However did you know you can cook anything in our wood fired ovens that you can cook in your kitchen oven?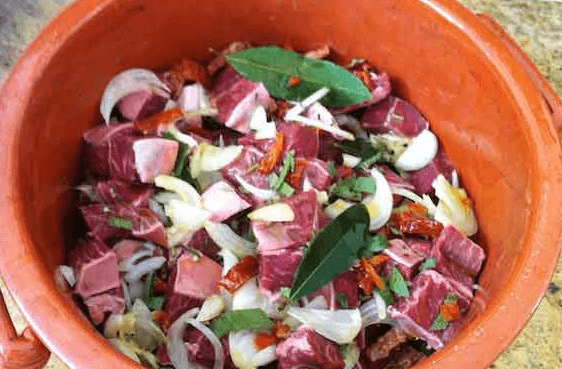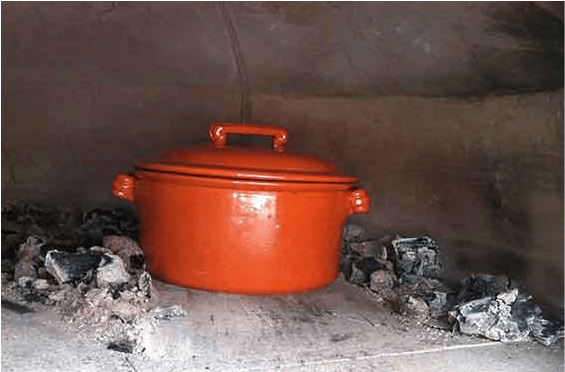 This morning we did some slow cooking in our wood fired oven after yesterdays pizza night. After the last pizza we put in another couple of logs and let that burn for about 15 minutes, then spread the coals out over the oven floor and closed the valve in the chimney and the oven door to keep the heat in, leaving only the "flap" open to let air in so the fire won't die (the "flap" is the cover for the hole in the douvle door, that serves for the spit roast) This morning the temp. was about 160C, great for slow cooking. The secret recipe:
Ingredients:
2 kg of oyster blade steak, 2 onions, 3 garlic cloves, 10 bay leafs, small bunch of fresh thyme and 10 leafs of fresh sage, 15 dried tomatoes, salt, 1/2 cup olive oil, 1 cup red wine (to put in the meat, ok?) Cut the meat in 3x3cm pieces, chop onions, garlic, dried tomatoes, thyme and sage, leave bay leafs whole and take out after cooking. Put all in a terra cotta dish, add salt, the oil and the wine and 4 cups of water. Mix all very well, put a lid on the terra cotta dish (can be a lid of whatever pan, as long as is completely closed) and place in the middle of the oven. Close oven door! Check after 1 hour and mix well again, close lid and door well. Leave for another hour and check if nice and tender, meat should almost be falling apart. Buon apetito!!