Blog
Get Your Etna Wood Fired Gourmet Oven in Time for Christmas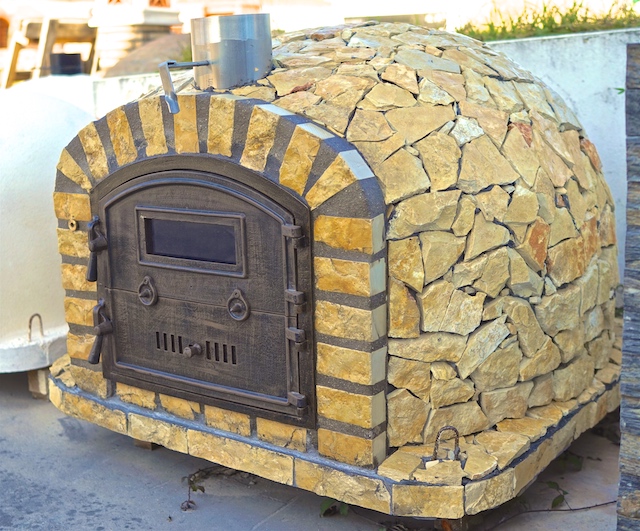 "I will be having 13 guest for Christmas lunch. I will be cooking turkey and pork. No pressure! Boxing Day I will be cooking pizzas" – Marc Charalambous
How will you be celebrating the festive season this year? Will you be cooking up a storm in your Etna wood fired gourmet oven like Marc? There's still time to buy and install your wood fired oven for Christmas.
It's a common misconception that wood fired ovens are just for pizza. True, it's the best pizza you'll ever eat, but there are plenty of other uses for our amazing Etna wood fired gourmet oven.
Jacqui Hart has "already cooked two chickens, a turkey and several pizzas. I am about to attempt the cedar plank salmon, too."
Ash Neale has "already cooked a number of other meals in there and cooked an amazing rib eye on the bone on grill over charcoals which was a highlight!"
And Troy Savvas is going the full hog, cooking a 6kg turkey, 3kg pork roast and stacks of roast veggies for the big day.
Etna wood fired gourmet oven
These are just some of the happy customers who have bought gourmet ovens from My Wood Fired Oven and are now turning into Super Cooks!
Made for families or those who love to entertain, the Etna wood fired gourmet ovencan handle up to four large pizzas or four large oven dishes at a time. It cooks anything from an everyday family meal to the most impressive feasts for your friends. And just wait until you try bread, freshly baked in your own wood fired oven!
We include a great recipe booklet with your new oven to get you started and give you some great ideas.
This pizza oven is a great addition to your outdoor kitchen or entertaining area. Put it on your patio, under an awning or on your veranda and you're ready to start cooking.