Blog
Consider the Wood Fired Pizza Oven Pizzaioli Range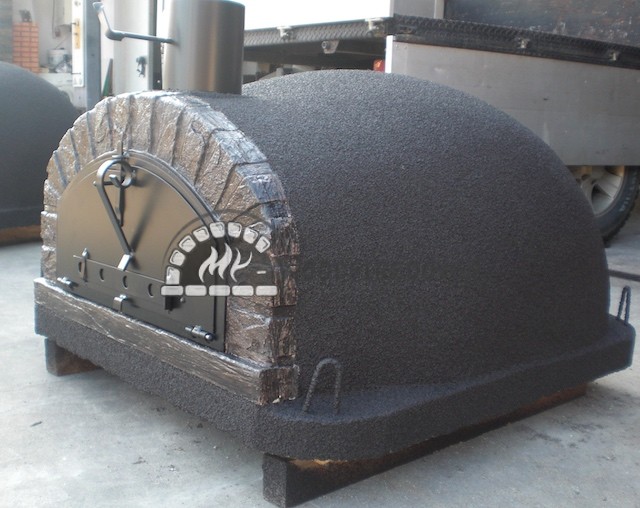 If you're looking for the perfect wood fired pizza oven, it's hard to go past our Pizzaioli range. From the hand-made bricks to the authentic lower dome design, it's all about cooking the perfect pizza.
But that's not all; the Pizzaioli also cooks amazing roasts, gratins and potato dishes, crispy bread and slow-cooked dishes such as pulled pork. We'll even include our great recipe booklet, which features Giuseppe's secret pizza recipe and many more recipes.
We consider the wood fired pizza oven Pizzaioli to be far superior than many on the market today. The low dome design ensures faster heating and cooking, with more direct heat reflected back to the floor bricks – and that's where the heat needs to be for pizza baking.
Wood Fired Pizza Oven Pizzaioli
If you've tried cooking pizza unsuccessfully in a conventional oven, this is why: to cook a pizza correctly, you need a constant oven floor temperature of between 300 and 350 degrees Celsius. This allows the pizza to cook in 2 to 3 minutes, and that's how you get the perfect combo of crispy base, perfect topping and deliciously stringy cheese.
Our large Pizzaioli pizza oven is ideal for big families and big entertainers. You can cook 4 large pizzas at the same time, with a cooking time of just 2 to 3 minutes per batch. The Pizzaioli can stand alone or be part of your outdoor kitchen and entertaining area.
This new version of the Pizzaioli Classic features a stainless steel door structure, door and chimney outlet instead of zinc electroplated steel. This is because here at My Wood Fired Oven, we listen to our customers. And those who live close to the coast needed something more durable.
The new Pizzaioli ovens come in white, but we can supply you with a high performance acrylic outdoor paint for free, if you prefer your oven coloured.